Market Your Small Business
Dear Small Business Owner,
The Entrepreneur Map believes that every small business owner deserves free publicity. Small business is the backbone of our economy, buy local and support your community.
"Join our entrepreneur network and enjoy free promotion!"
The Entrepreneur Map provides free business promotion tools to individuals, startups, small business owners & entrepreneurs everywhere. When you join, we actively promote in your location via social media, and again every time others join in your location. Here are the reasons why you should list your business:
Free promotion for your business.
Get real views of your posts, no auto posting ability.
Support local entrepreneurs and small business owners.
Network with entrepreneurs near you and around the world.
Add your Banner and be featured in your location.
Add your Specials to attract new clients.
Allow Reviews to build your business reputation.
Add your social media page links for easier sharing.
Share your SEO optimized Entrepreneur Profile for further market reach.
Have your demo, intro or promotional YouTube Video featured!
Offer your expertise as one of our Business Resources.
No pornography, known scams or spam posted here.
Get real visitors and not bots. Mostly small business owners.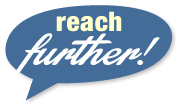 The Entrepreneur Map is in startup phase, we seek Featured Sponsors who will help grow the scope and reach of our promotional services for the benefit of all our members. Membership and web traffic is growing daily, with sponsorship we can invest more time and marketing effort which will benefit everyone.
All feedback is welcome. If you require further information before joining our entrepreneur network, please email us at info@entrepreneurmap.com. Let us know how we can better serve your small business marketing efforts.
"When you join, we actively promote in your location"
Check out our affordable Facebook Marketing opportunity.
The state of Social Media Marketing and Free Advertising for small business.
Search Engine Optimization tips and resources for improving your website's Google page ranking.
If you have business expertise, become one of our Small Business Resources.
Regards, Justin Grounds.
Founder & Administrator
View our Press Release and Entrepreneur Networking page.